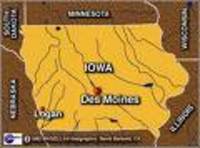 Data released by the U.S. Census Bureau released just before the holidays points out that Iowa may have turned the corner in terms of population loss. In fact, we may be poised for growth. Article here in the Des Moines Register.
It was only months ago when the same data showed that Iowa was facing a people drought. I posted my opinion disagreeing with this assumption.
Now we have data that shows we're in a possible up tick for all of the right reasons that add to the: Why Iowa? equation
Quality of Life gains
Insurance, banking, high tech jobs gain
Security concerns (Midwest doesn't appear to be high on Islamofacist radar…yet)
Biofuel revolution and creation of Ethanol Alley
My main takeaway is to rarely accept the buzz report of the day, especially on things that "Fly in the face of what your gut is telling you". You can "feel" that Iowa is becoming a more attractive place to live for more people for all of the right reasons. I'm very pleased that we've picked Iowa as our home.
Comments
comments